Nancy Mabaya/Malvin Motsi
VANCOUVER/HARARE– President Emmerson Mnangagwa's increasingly pariah and panicky regime, has reportedly splurged and squandered US$20 million of taxpayer money for an initial phase, on a massive police state surveillance grid, with Chinese multinational technology company, Huawei Technologies, Spotlight Zimbabwe, has been told.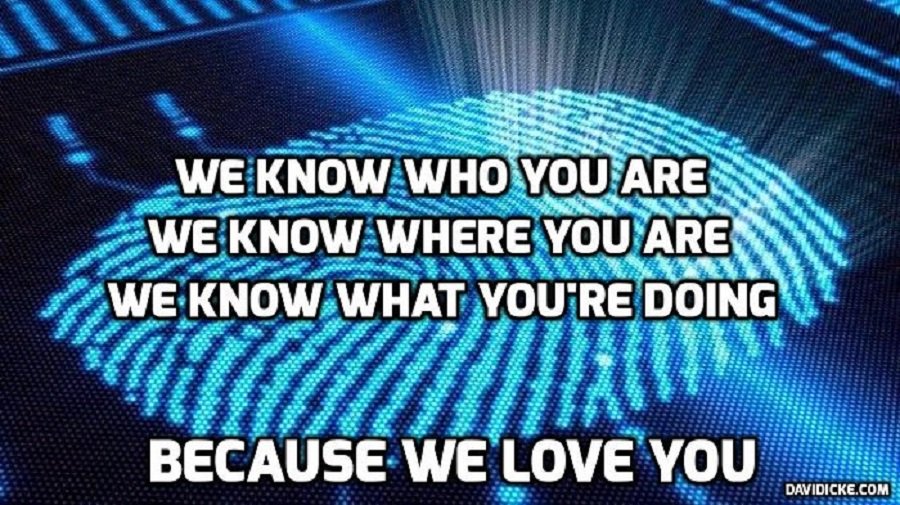 Huawei Technologies Co., is the world's largest telecommunications company, with a current dominance of African markets, where it has sold security tools that governments use for digital surveillance and censorship, including hitherto Mnangagwa's administration.
The orwellian intrusion into the privacy and security of citizens by government, comes at a time when the Zimbabwe National Army (ZNA) Commander, Edzai Chimonyo, early this month said the military would soon start eavesdropping into private communications between private citizens to "guard against subversion". Chimonyo said social media now poses "a dangerous threat to our national security", while identifying it as one tool used for kidology.
Government has always been suspected of conducting secretive communications surveillance of it's opposition opponents, critics and human rights activists. This publication was the first to reveal and report about Mnangagwa's government unsettling surveillance system to spy on everyone on 28 June 2019.
In October 2013, soon after the end of an inclusive administration with the late prime minister, Morgan Tsvangirai, Harare sought to entrench mass surveillance through Statutory Instrument (SI) 142 on Postal and Telecommunications (Subscriber Registration) Regulations. The SI provided for the establishment of a central database of information about all mobile phone users in order to assist emergency services and law enforcement agencies and to protect national security.
"Welcome to the brave new Zimbabwe," said a Northern California tech executive in the US with interests in Zimbabwe, and knowledge about the alleged Huawei surveillance deal with Mnangagwa.
"Our parent company was supposed to provide Zimbabwe with mobile and biometric equipment, through a subsidiary registered in Israel, but we lost the bid ironically to an Israeli firm favoured by the late Mugabe government. They went on to sign an agreement with China in April 2018, five months after the new president had taken over. Under the deal, Beijing through Huawei, and several other Chinese companies such as CloudWalk Technology and surveillance specialist firm HikVision, will provide the technologies, software and hardware required by the Zimbabwean government, for their ambitious Smart Cities Project."

A Smart city is an urban area that uses different types of electronic Internet of Things (IoT) sensors to collect data and then use insights gained from that data to manage assets, resources and services efficiently.
The executive said Huawei was the winner of all three Chinese firms, as they were set to pocket up to US$100 million over a five year period contract.
"Huawei is said to have already received US$20 million, under phase one of the surveillance grid for the project, and they stand to cash in up to US$100 million under a five year contract signed with Mnangagwa's administration. Those other two companies, CloudWalk Technology and HikVision, are primarily going to be supplying facial recognition software."
The former is providing, facial recognition software for smart financial services and intelligent security applications at airports, railway and bus stations, while the latter has given Harare AI technology, to be used for international border posts, state points of entry, and airports.
Spotlight Zimbabwe contacted the Huawei Belguim office for official comment, which in turn directed us to their Southern Africa region office, public relations officer, Xieyi Edison.
Edison confirmed that, Huawei supplies telecommunications equipment to state owned and private companies in Zimbabwe, and that government had issued Huawei with tax exemption, but denied the firm had been contracted to supply the backbone infrastructure of the Smart Cities and survelliance grid project, at a cost of US$20 million.
"In Zimbabwe we are one of the telecommunications equipment suppliers not only to state-owned operator, but privately-owned operators," said Edison. "Correct a Statutory Instrument (SI) regarding tax exemption was issued by the Zimbabwean Government on January 31."

Huawei has in recent times been entangled in controversy. According to a Wall Street Journal investigation last year, some of the company's technicians allegedly helped African governments spy on their political opponents.
Employees embedded with cybersecurity forces in Uganda and Zambia intercepted encrypted communications and used cell data to track opponents, the US newspaper reported.
The Trump administration has moved to punish Huawei on national security grounds amid a bitter trade dispute with China. However in Europe, the world's largest telecommunications equipment maker has received a positive reception, in countries such as Britain, Sweden and The Netherlands, where leading wireless carrier KPN chose Huawei to provide equipment for its next-generation 5G wireless network.

Huawei gets hundreds of millions of dollars in annual subsidies and, together with another Chinese firm, is guaranteed a majority share of the domestic market, which is the world's largest.